---
STORIES OF MUSIC
I'm a recovering classical pianist, and here's some of the ways that I am drawing outside the lines.
CHANCE OPERATIONS

/CHans//ˌäpəˈrāSH(ə)ns/ ::

While using machines, an (uninformed) intuition or risk that turns into a new pattern or pathway to explore, learn, and find opportunity.


︎
PROJECT
My new thing. Animabytes = Animation + Soundbytes
So, per usual, I'm doing that thing where I attempt to channel and frame a burst of energy into something.

That something is short, sweet, doable in a short amount of time, and highly satisfying. I'm learning animation & at the same time, composing short tunes that accompany a looping visual sequence.
It's like a sequence that begs for another kind of sequence so they can dance together.


It's an animation loop + a brief sound loop as well, but I think it's more satisfying to call it
an animated soundbyte, or an animabyte.




It started when I was messing around in ProCreate on my iPad with my iPencil (what a beautiful, beautiful thing). My partner, Jean-Guillaume, is an animator, so getting a quick crash course with him + some amazing tips along the way was enough to get me going. I have always loved drawing with pen and paper, so I just started drawing shapes and imagining movement in all kinds of ways. Animation is that: just constant transformation. It's exhausting and completely reflective of reality at the same time.

I've been really into GarageBand on iPad as a tool for creating easy accompaniment for my piano students. I just whack things on there and it sounds alright. Well, I got a little deeper into the features and got really jazzed when I could record between apps like my AnimaKorg and this new sampling app I've been digging called Koala.
At one point, I was like: "Why don't I just see if this little loop works for this animation I just made?"
I felt inspired. I had the colors and shapes floating around in my head and it felt like they needed to dance to something. This all happened very quickly like within an hour or two tops. So, I just do some of these every couple weeks and here is a little sample >
* Here's my very first one, that I call
"Friendly Focus."
An invitation to gaze into a dynamic mandala. Get lost, have fun. The soundbyte started off from just an audio recording from my iphone using the Korg M3 & the MiniKorg.
* Here's a follow-up that I called
"Flower Tea."
Tried to go for a softer, lighter trip-hop kinda vibe with the music.
* I wanted to go more into a Vapour-wave kind of vibe, so here's an animabyte that I call
"Vapour Loop"
* I wanted to try animating a type of face with minimal lines. This one is called
"Kitty Boy"
and the music is just meant to be some wacky, cartoony ridiculousness.
* I was feeling really inspired by the Summer Solstice. I've been really fascinated with surfing as well, so I decided to combine these two feelings + a dreamy, lazy guitar sound thanks to tons of pedal effects. :)
I call this
"Solstice Eve."
* Finally, my latest one (at this point) is called
"Day Rave."
It's the feeling of intensity and optimism without any sort of anxiety or cynicism. Just energy!
That's it for now!
If you want to keep up with my other illustrations, feel free to follow my Instagram Account: @DayMoonDrawings
PEDAGOGY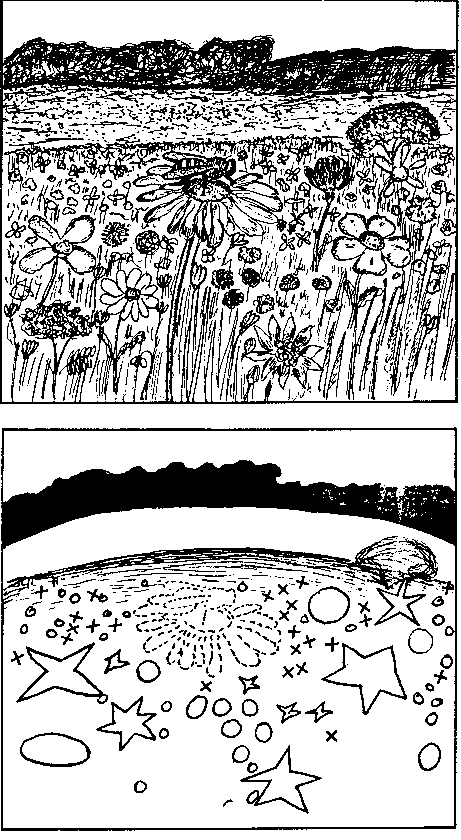 TEACHING IS LEARNING: Piano teaching in 2021
One of the phrases that I hate the most is the following:
"Those who can't do, teach." Ugh - What is that even about?
If you or anyone you know has ever been in the position of teaching someone a topic, subject or skill - you really need to KNOW it, synthesize it, communicate it, and then reinforce it in ways that are motivating and clear for learners.
I've been doing this for 10+ years with Spanish teaching- why couldn't I do this with piano?

I put out an ad in December 2020 for piano lessons, and I was pleasantly surprised to start off 2021 with a small number of students! I originally thought that my clientele would consist of mostly children who were learning the piano for the first time, but to my surprise all of my students are women around my age who had previous experience with music.

As it tends to go, the reality of a thought-project sets in when the dates are set and the money's on the table. I carefully reflected on my past teaching experience and my past learning experiences with piano. It's a mixed bag.
My piano lessons in the past were surrounded with fear and perfectionism. For over 12 years, I remember dreading Wednesday evenings, and even developed mild stomach aches in the hours leading up to my lessons. I remember crying after some lessons as well and waking up on Thursdays with relief that I would have 6 more days before the cycle started over again. Of course, I was training to perform in front of judges and audiences, so apart from the feeling of impressing or winning or ranking in some contest, I struggled to find joy and motivation through piano.


I resolved to change that pattern and re-write the story with my own students. I decided to listen carefully to them, give them the choices, the options, the kind and helpful feedback, and learn along with them as we go.

My first two students gave me a wonderful opportunity to put this into practice, and in unexpected ways. With one of my students, she is truly gifted with music and disciplined with sight-reading and dedicated practice. With musical family members that she can jam with, I'm helping her learn chords, scales, and rhythms to learn pop songs like "Imagine" by John Lennon, "Hallelujiah" by Leonard Cohen, and "Le Couer est un oiseau" de Richard Desjardins. With these foundational chords, improvisation and jamming for pop music is only a small step away from complex, classical techniques from sight reading.
What I love about working with this student is that she reminds me of my own journey which was from classical to pop and not the other way around. It was uncomfortable at times, but stepping outside those lines brought me the most satisfaction and confidence to play tunes that I could sing with myself or jam with other friends. Seeing those lightbulbs go off for my student while piecing together chord inversions and patterns is priceless!

My other student is a talented artist, designer, animator, and also has an incredibly musical family - so lots of instruments and inspiration around. She has a mini Arturia midi controller, so besides doing some sight reading and theory review during our lessons, I help her with basic song composition and digital recording with chord progressions on Ableton Live 10 and on iPhone apps. In just two lessons so far, I'm seeing her make big progress with the DAW (Digital Audio Workstation), and with composition ideas and capabilities.
What I love about working with this student is that I'm about 1.5 steps ahead of her - so, not that many steps ahead! Why this is good: I remember, clearly, not that long ago, being a total beginner with software and engineering on a DAW. I remember the pitfalls and frustrations with tiny details, and can help her anticipate those and save so much time and energy. It's also great reinforcement for my own mastery of music software and composition.

Again, it's that teaching and learning synergy that propell each other forward. It's completely gratifying.

After every lesson, I have a gorgeous rush of inspiration and satisfaction. One of my teaching practices is immediately writing feedback and objectives for each of my students after we discuss it so that it will update in their Dropbox for reference between lessons. I also add songs to their individual playlists on Spotify and will upload scanned sheet music or PDFs according to new goals and inspirations. Then, I usually start playing and practicing the piano when I'm home or record some riffs if the software is up.
After so many years of learning piano and then working as an educator, I'm finally combining these two loves of mine and feeling that powerful double-effect of teaching as learning and learning as teaching.

Here's my website >>
(Photo by Axel Charles)
------------------------------------------------------------------------------------------------------------
PROJECT
PUBLIC_AXIS: Adventures in Engineering
So, one of the parts of the process that always held me back from composing more music was the ability to record and engineer on a DAW (Digital Audio Workstation).

I had made several attempts while I was working full time and in graduate school (simultaneously), + conquering other feats (see my CV if you don't believe me).
I made a little progress here and there on DAWs like GarageBand, Fruity Loops, Cubase, etc. but I always ended up feeling like I couldn't do what I wanted because I couldn't produce fast and spontaneously.
It reminded me of those days when I was learning very challenging measures and runs on sheet music,
over and over again.

Slow, tedious, reminding me of my pitfalls.
I didn't want to wait, I just wanted to run free and have fun.

Well, turns out you just need lots of time and perhaps someone else to support you with lots more experience and patience.
Thank you, JG <3

After a couple of tutorial sessions of Ableton Live 10 with JG, I started to get the hang of the software and was then able to open the program and work on stuff by myself with more confidence and enthusiasm.

I can tell it's re-wiring my brain and how I do and hear music.

For example, when I'm cruising the different plug-ins, VSTs, and instruments within them, sometimes I just get totally immersed in the sounds. I'll start in one direction, making a beat or a simple set of chords, and then I'll just start more tracks and groups with a totally different journey simply because I got hypnotized with a sound or an effect.

It's like zig-zag, stop-and-go, backward-design,
My rules = just start and keep rolling
without expectations nor regrets.


I'm still at the beginning of this adventure, and I do enjoy watching Ableton tutorials, so there's some promising improvements ahead.
Here's some tracks that came about from my engineering journey in the past six months.

"Fountain of You"


My first engineered project on a DAW, still raw, and done is better than perfect. Embracing transitions + stepping up, stepping out with courage. Shy out loud!
Dedicated to my love.

"Fall Back and Wave Again"


This song came about because I wanted to try engineering a piece of audio that I had recorded spontaneously on my phone. I'm really into the Solina plug-in lately, so I added some Strawberry Flutes and Organ effects. I added an audio effect to the piano recording to emphasize the pressing of the keys, almost like an old and tired upright piano. It's simple, raw, and captures the mood of Autumnal nostalgia for me.

"Viens mon minou"



This three-way collaboration between myself, Jean-Guillaume & mon chat who is constantly chatting while we play music together. Composed & engineered within one day, this track is dedicated with amour to all les petits minous in the world.
----------------------------------------------------
PROJECT
(in progress)

NOUVEAU FANTÔME : RECORDING IN THE RUINS OF CANADA'S NATIONAL FILM BOARD
Talented and brilliant filmmaker, musician, graphic artist, and (oh, so much more), Jean-Guillaume Bastien and I became a romantic item in Summer of 2019. At first I was hoping we'd date long enough to see a Stereolab concert together, and later I found out he also hoping that we would be dating long enough to record some music for a few days together at the National Film Board of Canada. (Spoiler alert: we're still together!)He had won a week's worth of recording as a prize accompanying his short film, Ruby Pleine de Marde, and had arranged the studio dates for a full week in December, 2019.

For me, this was a classic case of not knowing what I was going to walk into - and to add to the suspense, the NFB had officially moved to its new headquarters in downtown Montreal, but the recording studio was virtually the only space that was still being used in their original location which still resembled the day it must have opened in the 1960s/1970s. So, we unloaded the instruments alongside massive cameras and old school cinema equipment in the loading docks and walked into dark and ghostly hallways of what once was the official beurocratic home of National Canadian cinema. The phantoms of the great animators, experimenters, documentarians, cinemagicians, and pencil pushers had once graced every curve and crevice of this massive complex, and here we were -- sweetly carrying our synthesizers and guitars into the most beautiful and professional studio that I had ever encountered. `

The first thing that really hits you when you walk into a studio space is the impact of full silence. It's thick like you're walking into a piece of foam with the sides sealed in. Right away, I saw a gorgeous grand piano that was mic'ed up with a set of headphones. I wondered how many very interesting folks had touched that piano before. The aura was calling, and I sat down and played some scales to warm up. I was nervous at first, but then the acoustics made electricity bounce around the studio. The first day was pure romance and weirdness, which basically describes my connection with Jean-Guillaume as it manifested through music. We switched around between a table full of synthesizers: A mini-Korg, my Korg M3, a Space Echo, a Korg drum machine, and a locally-made synth called the Critter. With an hour lunch break in between, we played form 9 am to 5 pm the first day and for two more days together in the studio. The second day, Jean-Guilaume's friend and cinema colleague, Sandrine played some gorgeous cello that, when she improvised a slow and haunting tune, literally made me cry at the piano. The third day, another friend and cinema colleague of Jean-Gullaumes, Edith, played violin and brought her flamenco shoes to tap out some rhythms. Also, her voice is amazing. I switched between piano, synthesizers, and the harmonium while Jean-Guillaume played the same + some electric and acoustic guitar. Between all of the collaboration and life that happened within the walls of that studio that week, the hallways and offices sat empty as blankets of snow piled in the courtyard outside. No more packed lunches would be eaten there.

Well, the experience in and of itself was magical, haunting, and absolutely thrilling. To be continued ...


----------------------------------------------------
PERFORMANCE


JAM DE JARDIN: FEMMES, NATURE, TECHNOLOGIE
"Jam de Jardin" was a low-key performance event in Montreal in July of 2019 hosted by Lisa Tiechmann aka Schnuppofsky. Amongst the garden greens and four other female-identified electronic musicians, I began a rhythmic synth riff that harmonized with Estelle's glitchy textures and Lisa's gentle flute sounds on various analogue and digital synthesizers.

This was the very first musical encounter between us five women, and the ambience was gentle, accepting, experimental, and connected to the sounds all around us. After committing to certain sounds, holding them, and evolving them through effects and filters, we switched around on different instruments with varying familiarity. The act of approaching a new device or set of norms infront of an audience (no matter how intimate the setting) can be overwhelming, but we held space for trials and textures born from new approaches.
(Photo Credit: Jean-Guillaume Bastien)


We are planning to have another edition of Jam de Jardin in Summer 2020, and this event also inspired a project-in-formation between Lisa Tiechmann, Estelle Schorpp, and myself called

"Naturally Synth": A Landscape Music Telethon for Radical Resting."



In light of the COVID-19 pandemic, we're planning on filming and streaming the performance, and using the product to submit to other festivals for future performance.

----------------------------------------------------
PROJECT
IN THE STUDIO WITH SHEPHERDS
It's an amazing thing to witness friends from over ten years ago continue to make music together, form new projects, and evolve their sound. This was the case when I would go watch Shepherds perform between Athens and Atlanta - their performances were raw, spellbinding, and inspiring. Sometimes it felt bittersweet, however - like a reminder that while I was getting degrees and chasing down salary positions, other friends were managing to keep on serious momentum with their creativity.

In 2016-2017, I started to nourish my quiet dreams of music performance and collaboration albeit very casually. Not long after that in Spring of 2018, my longtime friend, Adrian got in touch asking if I would play piano on an upcoming Shepherds track. Excited, I quickly replied, "sure" --- !
and then I panicked --
"Wait, ME?!"
I almost chickened out the day of the recording too. I was eating fries with Adrian at Hi-Lo Lounge, and suddenly started having recall of my Russian piano teacher from my childhood looming behind me, clapping to the beat of a metronome and yelling, "again! again!"
What if I have an off day? What if I can't produce or reproduce something on the spot? So much pressure.

I found the courage, and when we entered the studio, it suddenly made sense. Dim-lit, orchestrated silence, a wooden upright piano, cushy headphones, and a clear and reassuring voice spoke to me from the engineering booth. The chimy, clanky sound of the keys moved me more than Steinway grand pianos I had played in the past. Through this surprise, chords and transitions rolled out in different textures.
I loved the track itself when I heard it over and over in the headphones, and wanted to do it justice without overdoing it. Jonathan's passion, Adrian's encouragement, and Peter's calming presence made it all much easier for me to walk into this whole thing blind and then walk out that night feeling exhausted and inspired.

Here's the track: "Blood Moon" on Shepherds album, Insignificant Whip

----------------------------------------------------
PERFORM
AURAL OCEANS: MEDITATIONS WITH CHANCE OPERATIONS
My friendship with John Fernandes began with us as neighbors in Normaltown, Athens, Georgia. If anyone ever meets John, they know that his smile and laugh is infectious, and his eyes are INTENSE. John has a passion for experimental music all over the world, and his record collection is as extensive as it is niche. When we would hang out, we were always talking music and creativity, and ended up jamming since I had a harmonium and he was deep into the clarinet in those days.

We jammed every week or so for months. Before jamming, we would barely talk even. We just sat down and got right to it for about an hour, maybe more. I never knew what chords or notes I would play, I would just pick one at random - and he would follow along like an ancient pattern we always understood. Inevitably, when we slowed it down and stopped playing, John would open his eyes REALLY wide and say, "WOW!" with all of the child-like wonderment you might expect from someone who played in psychadelic experimental bands for decades.

After one of our jam sessions that I recorded, we watched it back and wondered how to describe our sound as an ongoing project. I think we ended up posting a clip online and someone commented that it was like an "ocean for their ears." We bounced a couple of phrases back and forth, and then John smiled really big, "Aural Oceans!" - That felt right.

John suggested that Aural Oceans play a couple of small shows at Flickr Theater in Athens, Georgia. Flickr is that place where you can walk in the door and expect to see something sweet, surreal, weird, highly local, lo-fi and magical. That's sort of how our shows went. I honestly was not that nervous because we had nothing planned. We just did what we normally did just in front of people who were listening, meditating, and getting high and/or maybe bored.

(Photos taken at Flickr Theater in August 2017)
It seemed like a radical move of confidence to me to dare to be quiet, slow, and boring in front of an audience.
I felt fully present, proud, loving, and grateful to be there with everyone - John, his son, Kiran, Ezrah Buchla, and others. These folks were being brave and gentle about what they had to share.

John and I continued jamming up until I left for Montreal in July 2018, and we still keep in touch every time I'm back in Georgia. Truthfully, our friendship gave me courage to let music back into my life as a way to express myself and share that with others. Thank you, always.
----------------------------------------------------
PROJECT
PUBLIC_AXIS: SHY OUT LOUD



Oh lordy... how do I even begin?


Public_Axis (get it? Public Access programming?) is all about me hiding in, from, and behind the Internet - albeit very loudly.

You know that pressure when you're about to post something online? That feeling -- "What if this is dumb?" "What if this makes me look like I don't know what I'm doing?"

Public_Axis is the dispreoccupation with that inner critical voice through music that is bad, kitsch, and meant for public access TV shows that don't exist and never will. It's like aspiring to write jingles for TV. I know people do it, and bless their hearts, but it's not sexy.

It started when my dad gave me his Korg M3 synthesizer. This synth is GREAT and very 2008. Early 21st century synths were about perfecting digital sounds so much that, while it sounds crisp, it kinda lost the foundations of vintage synth music. The overconfident thoughts I had about being a keyboardist simply because I could play Rachmaninoff got humbled very quickly as I began learning the ins and outs of this instrument.

I basically got REALLY into the preset combination sounds that were baked into the M3 synth. I learned how to treat them as skeletal templates through which to surgically modify, replace, and inject my own preferences in them. So I did, and I would record the sessions on my iPhone and just throw them up on the Internet before I could talk myself out of it.

When I would listen to the sessions over again, I was shocked by the lo-fi quality of it, but also started seeing a pattern: this sounds like bad TV music. What if I pitch this bad TV by letting the sound speak to me? That's what happened with most of the tracks of Public_Axis.

I'm not exactly proud of this project in terms of musical prowess, but I acknowledge the role it played in channeling my self-doubt and shyness through the megaphone that is the World Wide Web.

Here are some tracks and their inspirations:
"Clean up that space mess or go to your room"
I feel like this could be the music for a montage sequence of an alien family that's quite adorable. They don't go to work, but rather go to play all the time until it's time to clean up. There's a big bubble that expands, and it functions as a loudspeaker to all of the alien families. They want to keep playing (which is fine), but they need to moderate the impact on the space-mosphere. They'll all go home tired but with tiny sparks in their sensors -- ready to play in their daydreams.

"Body without Organs on the Phone"
This is based off of Deleuze and Guattari's philisophical interepretation of a "body without organs." I imagine a whole TV series of phone conversations with no bodies to complete the transition. The viewer never knows who called who nor what the speakers look like. Instead, images flash in correspondence with topics, creating a temporal mural that is too literal and also too chaotic to create a landscape. This tune is the call-waiting music that fades in the back and then raises in volume 2 seconds after the most provocative crescendo of dialogue.
"Just like when we were roommates"
(This is just a piano improv that I did - no TV theme)
After ten years, and what seemed like a lifetime ago, my dear friend and former roommate came to see me in my new home here in Montreal. Our time together was full of nostalgia, anticipation, laughter, truth-telling, self-reflecting, and incubation of dreams and wishes.
One of the mornings she was here, we made coffee and I sat at the piano and played this improvised tune. I did a lot of spontaneous and deeply-felt crying during those days out of love and apprecation, and I want to dedicate this to my magical friend, Krissy.

----------------------------------------------------
HISTORY
TECHNIQUE, AMBITIONS, INFLUENCES

I played classical piano in front of scrutinizing judges for nearly 10 years.
Fatigued from perfectionism, I began to tinker and experiment with other instruments.

For now, I embrace what the Zen Buddhists call "beginner's mind" (Shoshin), which is the wisdom of novices who bring freshness and innocence to the practice. By reveling in the opposite of mastery, I find comfort in learning through accidents.

I grew up with a Beatle-maniac father who never left home without a massive suitcase of cassette tapes which evolved into themed and labeled burned CDs, and then very, very lengthy playlists of classic rock and progressive rock mostly. I also tended to go along with my older brother's preferences (9 years my senior) who was deep in the grunge phase of the mid 90s. I found myself in the single digits (7 or 8 years old)? Listening to Beck, Nine Inch Nails, R.E.M, Nirvana, Pearl Jam, Smashing Pumpkins, Soundgarden, Radiohead, etc. I was also really interested in R&B and rap music in my early adolescent years, and, being in Atlanta - this was a very local scene to tap into on the radio. I am definitely a big fan of bold and poetic women like Tori Amos, Kate Bush, and Björk. Shoegaze and "wall of sound" in general is a dream band situation of mine: Cocteau Twins, Slowdive, My Bloody Valentine, Jesus and Mary Chain, Explosions in the Sky, etc. I was also secretly into house and techno music for a long, long time and told almost nobody about it. I was hesitant to admit that until just a few years ago because of some silly prejudice. That's done now. I LIKE HOUSE MUSIC.

As for my own formation, I started playing piano around the age of 7, and quickly progressed to where I was able to read music and start playing classical piano sonatinas and études around 11 years old. By 12 years old, I was entering into state and regional classical piano competitions under the guidance of my Ukranian piano teacher, Mrs. Irina Bogacheck. Mrs. Irina was as fierce as she was passionate about music. Her house always smelt of potatoes and vinegar, and that metronome really drove me crazy every Wednesday evening for about nearly 10 years. While my main gig was memorizing and perfecting 15 page long sonatas and preludes by the likes of Beethoven, Schubert, Liszt, Rachmaninoff, Bach, and Chopin, I did have a strong ear for music that I never quite developed during those years of performance and perfectionism. That came later.

It came when I decided to just close the books for a while and participate in the transcendence of music performance. I got really interested in the European and American avant-garde movements around this time -- sort of the anti-discipline through the ironic performance of whatever (John Cage, for example). Irony became a safety net for me and my rejection of mastery for many years. Well, I picked up the bass for a bit and learned some Joy Division and The Cure riffs, then I started learning indian tabla drums, harmonium, and then years later I started getting into synthesizers and now electric guitar. Along the way, my ear began getting trained, and some beautiful opportunities to collaborate showed up. I usually say yes to those.

I am now in this very interesting gray zone where I'm sort of rusty with reading music right off the page and not a virtuoso at improvisation on the spot. It keeps me humble and offers me directions for growth. I'll get there, and in the meantime I'm embracing those imperfections wholeheartedly.
----------------------------------------------------